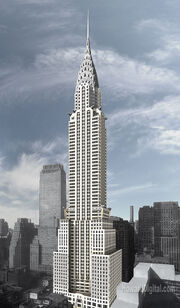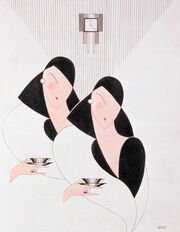 Art Deco was a design movement that was popular throughout the 1930s. Based on mathematical geometrical shapes, the style influenced archetecture, automotive design, and interior decor, in addition to mainstream art. New York City's Chrysler Building, completed in May 1930, is an example of Art Deco in archetecture.
The movement's popularity began to decline in the latter half of the decade.
Ad blocker interference detected!
Wikia is a free-to-use site that makes money from advertising. We have a modified experience for viewers using ad blockers

Wikia is not accessible if you've made further modifications. Remove the custom ad blocker rule(s) and the page will load as expected.